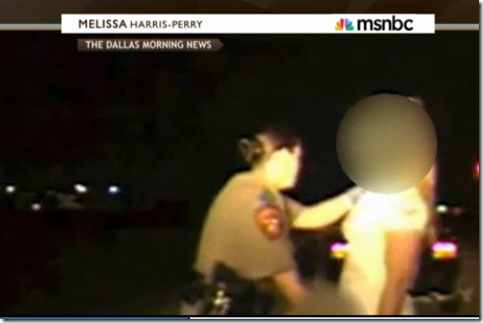 No one will forget those poignant videos of Texas Department of Public Safety troopers stopping women in their cars, pulling them over, and using the excuse of smelling weed to conduct body searches. These tactics were supposedly not the department policies yet they occurred in two distinctly different parts of the state.
The officers involved had been fired. The Dallas reports that the trooper that actually conducted the cavity search is being reinstated.
Department of Public Safety Director Steven McCraw reinstated a female officer who was sued and placed before a grand jury after she conducted a body cavity search on two females stopped for speeding.

McCraw pointed out that the Brazoria County grand jury declined to take action against Trooper Jennie Bui. The trooper was fired in June after "an extensive investigation" into the incident.

But McCraw said Bui was relatively inexperienced and was following the orders of a senior officer, Nathaniel Turner, who was initially suspended but since has been fired.

Bui will be suspended without pay for 60 days, placed on 6 months probations and required to attend additional training, McCraw said. [source]
Reinstating Trooper Jennie Bui because she was inexperienced and following orders is does not seem to give the necessary gravity to her actions. As a woman she should have had sufficient empathy to understand what such a search meant to the presumed innocent victims.
As an officer of the law she should have had enough legal knowledge on search and seizure to understand that the request from her male superior was not actionable and refused such a search. Not having said mental wherewithal leaves other potential illegal peered induced actions suspect.
In Bui's defense though, could it be that she is now colored by a state where women's rights are progressively trampled which has caused some sort of Stockholm Syndrome to permeate her psyche? Did she do it out of complete fear of knowing that a complaint would put her career in jeopardy?  One would never know. Laws in Texas marginalize women's rights. The supreme law of the land does not and as such women still have recourse. Hopefully Ms. Bui will recognize that and police accordingly going forward.
---

LIKE My Facebook Page – Visit My Blog: EgbertoWillies.com
Follow @EgbertoWillies