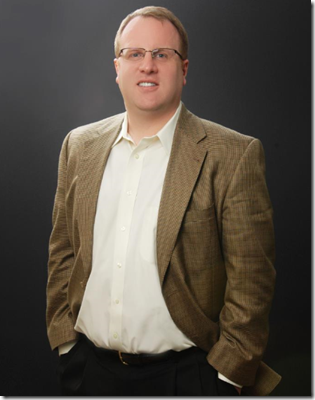 Clint Murphy is a 38 year old Republican operative. He worked for Republican US Senator Paul Coverdell in the 1990s, Republican Casey Cagle in 2006, John McCain in 2008, and Republican Karen Handel's gubernatorial campaign in 2010.
According to the Atlanta Journal-Constitution Murphy posted a rather striking Facebook message. In the post he said, "When you say you're against it, you're saying that you don't want people like me to have health insurance."
It turns out insurance companies do not check whether one is Democrat or Republican. It's immoral policies are simply based on any issue they can use to deny coverage to someone that they can determine will cost them in the short term or the long term.
When Murphy worked for Senator McCain he had coverage with their group plan. As a real estate agent he is responsible for his own health insurance.
Murphy had a bout with testicular cancer in 2000. After four bouts of chemotherapy, he was cancer free, in remission by 2004. His insurance then paid those bills. He would later find out the reality most supporting Obamacare have been fighting against for years. Insurance companies will use any type of pre-existing condition to deny coverage.
Murphy likely thought that having been cancer free for 10 years he would have no problems finding insurance. It turns out something as simple as sleep apnea turned out to be the pre-existing condition that got his insurance denied.
He is currently without health insurance. He said as soon as the exchanges open up in Georgia, he will be signing up for Obamacare.
While it is commendable that Clint Murphy has seen the light, why could he not have been empathetic to the millions of Americans with pre-existing conditions? Did he not believe that denial of coverage for pre-existing conditions was real?  This incident is strikingly similar to Republican Senator Rob Portman's change of heart on gay marriage likely because he could suddenly empathize given that his son came out as being gay.
Murphy is a complicated man. Inasmuch as he has seen the light, he still intends to work on Republican Karen Handel's campaign. Handel is still committed to "a full stop and defunding of Obamacare in its entirety now." according to a call to her office by the Atlanta Journal-Constitution.
Just like Clint Murphy has seen the light, millions of Americans now opposing the law will as well. As lies and misinformation from the Right Wing and from Republicans are disinfected by the reality on the ground, Americans will love the law and Conservatives will take a credibility hit that all must hold them accountable for.
---

LIKE My Facebook Page – Visit My Blog: EgbertoWillies.com
Follow @EgbertoWillies