Marissa Alexander Released From Jail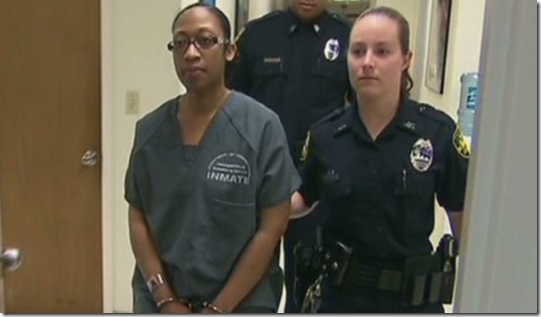 Marissa Alexander gets a Thanksgiving gift and likely an early Christmas present. She was released on bond from prison today.
ActionNewsJax.com reports that,
Marissa Alexander was released just before midnight Wednesday. She is now under house arrest.
Alexander is awaiting a new trial for firing two shots near her estranged husband. …

Statement from State Attorney's Office

"The State Attorney's Office made all statements regarding its position on bond in its written response dated November 13, 2013. The SAO will continue to seek justice for our two child victims and their father who were endangered by the shot the defendant fired at them. Any further comments regarding the prosecution of this defendant will be made in the proper venue – the courtroom."
Marissa Alexander was sentenced to 20 years in jail for firing a warning shot to scare off her husband. She said she felt threatened by her husband. She claimed self defense though the judge did not allow her to use the stand your ground law.
Melissa Alexander was offered a plea deal that would have given her a light sentence which she rejected. She was convicted by a jury of committing a felony with a gun. The state's mandatory sentencing laws forced a 20 year sentence on her.
Many found it ironic that she got 20 years in an incident where no one got shot or died while George Zimmerman, Trayvon Martin's killer, was found innocent. It seemed like a massive miscarriage of justice.
A Florida appeals court has ordered a new trial for Marissa Alexander. The 1st District Court of Appeal ruled that the judge did not properly instruct the jury that handled the case.
---

LIKE My Facebook Page – Visit My Blog: EgbertoWillies.com
Follow @EgbertoWillies