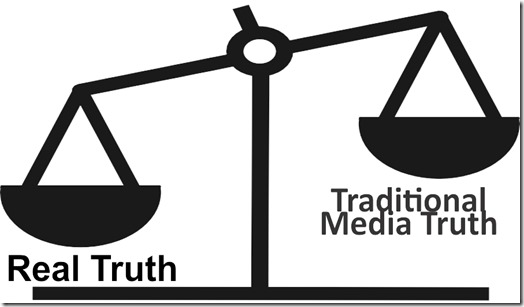 The traditional media is at it again. This is why it is imperative that one keeps one's eyes on the goal. There are two big political stories that are grabbing a lot of attention. The first is the New Jersey Republican Governor Chris Christie Bridgegate story. The second is the Virginia Republican ex-Governor Bob McDonnell indictment story.
Generally the traditional media seem unable or unwilling to use its vast amount of air time to cover several consequential stories that matter. One would think that having the Bridgegate scandal and the McDonnell indictment would then cripple them. These are two big stories to cover. They could not possibly sneak in another one. Could they? After-all, it was the anniversary of Citizens United and that got virtually no coverage. Again, could they possibly do a third story?
They sure did. Wayne Slater of the The Dallas Morning News decided to write a piece he titled "As Wendy Davis touts life story in race for governor, key facts blurred." Wendy Davis has a –rags to riches — pull yourself up by the bootstraps – life story. The Wendy Davis story was featured on one of Maria Shriver's The Shriver Report pieces on poverty and women.
The intent of the story was clear given the editorial follow up. This is hardball Texas politics. In Texas, even the papers get their cues from the current GOP establishment. The story did not have much impact as most of the Texas responses were similar to Cody Pogue's, a Texas professor that wrote the following on his blog.
My support for Wendy Davis has little to do with her life story. I first hard of Wendy Davis in 2011. The Texas Legislature was fighting to take $5.4 billion away from education funding. If they were successful, many reported up to 25,000 teachers could lose jobs and class sizes could increase dramatically leading to exponential levels of stress for the teachers who were able to keep their job.
It turns out the traditional media is justifiably losing its credibility. It cloaks political parties' talking points as news.
What does this have to do with Governor Christie and indicted ex-Governor McDonnell? It should have nothing to do with it. The Wendy Davis story is a very local story. The scope and importance of this Wendy Davis story pales in comparison to the major stories covered and not covered.
Wendy Davis is not a national presidential contender.
The Christie and McDonnell stories are national because these politicians are both potential presidential contenders in the next election cycle. They are being accused of breaking the public trust in a most heinous manner.
It might have seemed like it was attack day on Republicans because of the two major political stories. Cable News and many other outlets picked up the Wendy Davis hatchet job by The Dallas Morning news likely for a false sense of political balance. This false sense of balance is a danger to the political process. For the casual absorber of news, they may give a story a gravity it does not deserve. In close elections, that can matter.
---

LIKE My Facebook Page – Visit My Blog: EgbertoWillies.com
Follow @EgbertoWillies