Did Bob Corker serve his VW constituents or ideology at all cost?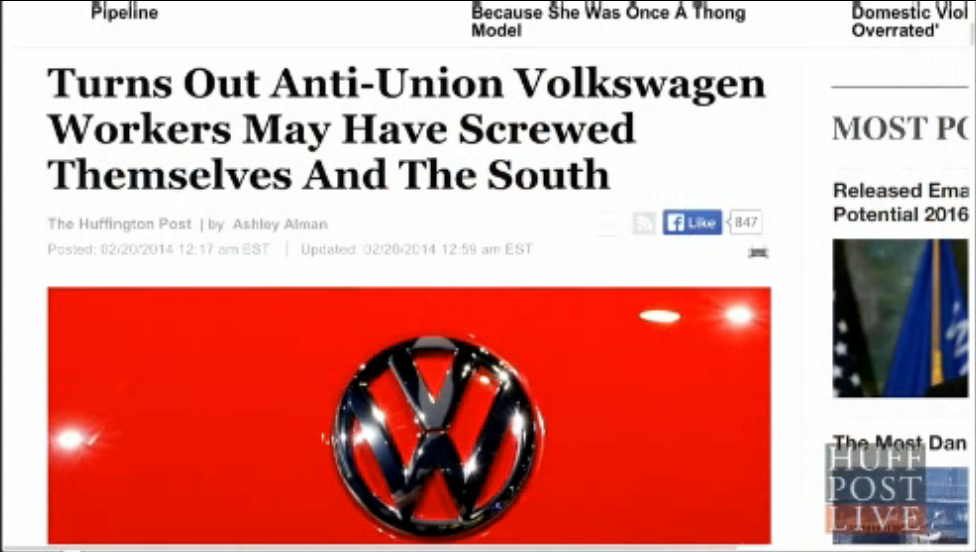 It is no joke when one is coerced to vote against one's own interest. Yet that is exactly what seemed to have happened in Tennessee. When it seemed that Volkswagen voters would vote to unionize, leaders in their state along with outside groups misled them.
Senator Bob Corker (R-TN) told Tennesseans that Volkswagen officials assured him that a mid-size SUV would be built in Chattanooga if VW employees voted against the union. Tennessee State Senate Speaker Pro Tem Bo Watson told the media that additional incentives would have a hard time passing the Tennessee Senate if they voted to unionize.
Well, here is the result of politicians misleading their constituents. Here is the result when one is clouded by ideology. Reuters reports the following.
Chattanooga is VW's only factory in the U.S. and one of the company's few in the world without a works council.

"I can imagine fairly well that another VW factory in the United States, provided that one more should still be set up there, does not necessarily have to be assigned to the south again," said Bernd Osterloh, head of VW's works council.

"If co-determination isn't guaranteed in the first place, we as workers will hardly be able to vote in favor" of potentially building another plant in the U.S. south, Osterloh, who is also on VW's supervisory board, said.

The 20-member panel – evenly split between labor and management – has to approve any decision on closing plants or building new ones.

Osterloh's comments were published on Wednesday in German newspaper Sueddeutsche Zeitung. A spokesman at the Wolfsburg-based works council confirmed the remarks.

"The conservatives stirred up massive, anti-union sentiments," Osterloh said. "It's possible that the conclusion will be drawn that this interference amounted to unfair labor praxis."
Will these politicians pay the price for putting potential jobs at risk? Will the traditional media pick up this story and frame it the way it should be framed? This is government encroaching on free enterprise for ideological reasons. It is our duty to ensure stories like these are made aware to all to inoculate us from reoccurrence.
(h/t Huffington Post)
---

LIKE My Facebook Page – Visit My Blog: EgbertoWillies.com
Follow @EgbertoWillies