If one listens to the news one would believe that the outcome of the 2014 midterm is a foregone conclusion. The Democrats will lose the Senate and many Congressional House seats. The reality is that many times the narrative feeds the reality instead of the other way around.
There are in fact many head winds for Democrats. The corporatized media has an intrinsic bias against Democrats and as such minimizes their successes. It is a big story that even with Republican obstruction and intransigence, policies that were put into place in the first two years of the Obama administration remain the catalyst for today's economic expansion (the government has been practically devoid of substantive policy since the 2010 Republican takeover).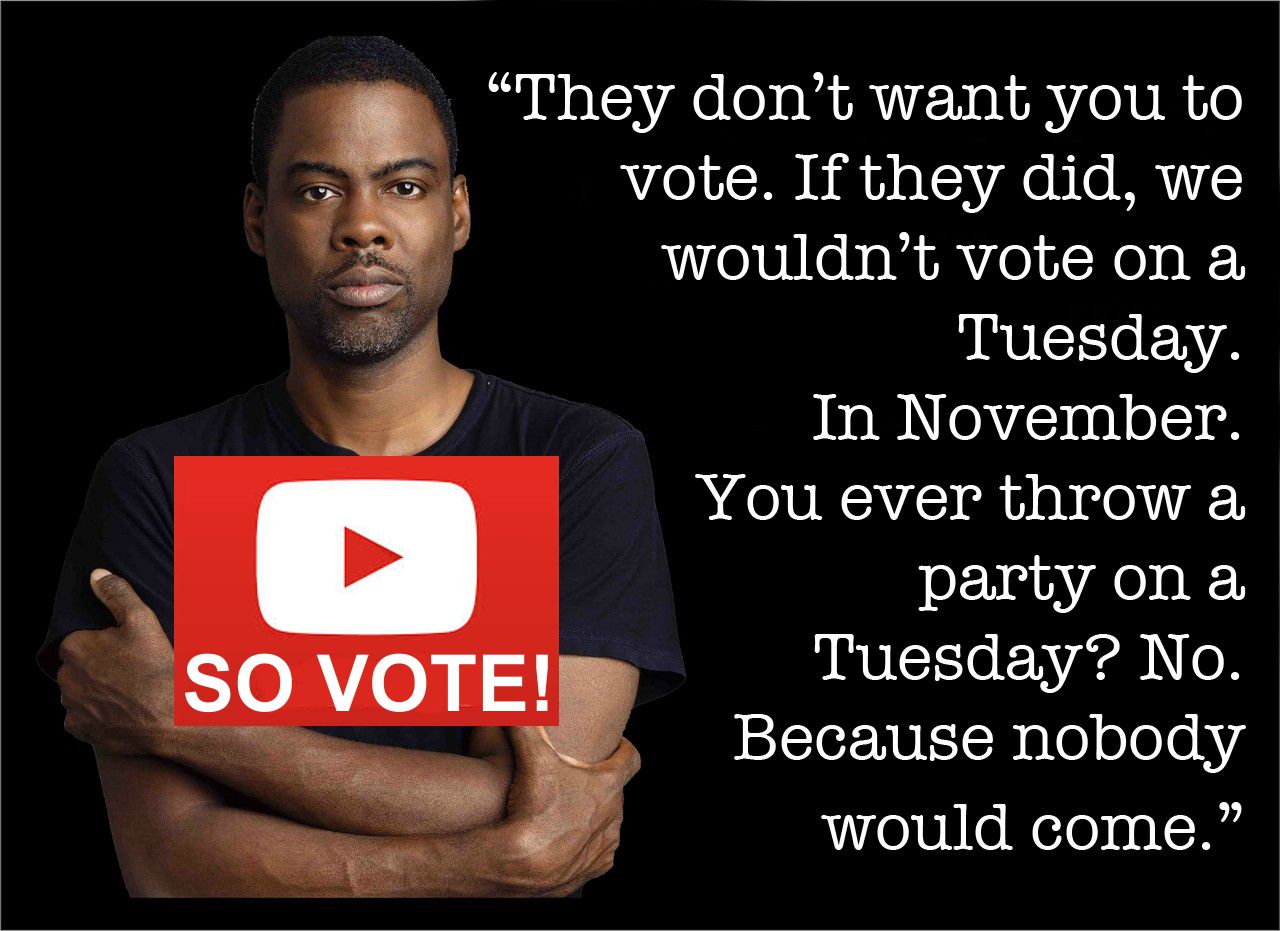 The traditional media never tout the reality. America has climbed out of a huge hole dug by Republican policies. That is not a partisan statement. That is a verifiable and quantifiable fact.
The stock market is at all-time highs. Gas prices are at multiyear lows. Unemployment is at a multiyear low. Healthcare is now affordable for most. Those who could not get healthcare now can. The student loan burden has been improved (much more needed that will unattainable under GOP rule). Women no longer pay more for healthcare than men.
One could enumerate many more accomplishments. The problem is that there are more on the other side augmenting and lying about what is wrong. There are too few in the blogosphere and on TV informing about all that went right. This is by design on the Right. But it is all about complacency on the Left.
Poor reporting by the traditional news media has sent Americans into a panic about Ebola. Influenza, measles, and irresponsible parents opting not to vaccinate kids are a much bigger threat yet Americans perceive Ebola as some existential threat.
The same type of reporting could have an effect on the 2014 election. When some believe their candidates have no chance of winning giving the reporting, they may opt to save gas or time or money. For many, voting costs them in many ways. If they think their vote is irrelevant, to them it may feel like the correct economic choice not to bother. Others are not willing to be inconvenienced for a lost cause.
The American plutocracy finds many ways to suppress the vote of those that they fear. Their political stooges have implemented voter suppressive voter ID laws. They have modified or confused early voting dates and times that have been used to increase voter participation. They have misinformed the voting population via the corporate media. In fact, the major Houston, Texas TV station ABC13 reported an incorrect early voting terminating date that could have an effect in the 2014 election in Harris County and Texas. It is suspicious that this occurred especially given that the Republicans are falling behind in the county as reported by the Quorum Report.
Houston up for grabs in the race for governor?

Conservative stalwart Hotze and others warn that Davis is outpolling Abbott in Harris County, potentially ruining the GOP's chances in down ballot races

As we've said from time to time at Buzz Central, if Texas is a battleground, Harris County is ground zero. Perhaps never before has that seemed so true. Conservative activists, including the local GOP's new and old leadership, are said to be waging all-out war to try to keep Sen. Wendy Davis' performance in Harris County from affecting their down ballot candidates. There has been much grumbling in recent weeks from local Republican judicial candidates who feel that not enough has been done to turn out the GOP vote.
It is not hard to infer that this subtle assist to the plutocracy is prevalent throughout the country. It is not hard to infer that the negatively biased questioning of Wendy Davis (D-TX) versus the positive affirmations given to Greg Abbott (R-TX) in the Texas Gubernatorial race isn't modus operandi nationally.
The real Left cannot remain complacent. Activists in the Left must form a well-organized loosely affiliated and permanent 'Be The Media' campaign to get the message out. It is certain that the corporatized traditional media will not.
GOTV does not begin during an election. It is something we must learn to do throughout the year. We must carpet bomb with information. We must be planting seeds. That is what makes Fox News effective with its base. Its misinformation is constant. Our information must be constant and consistently correct.
In the short term everyone can have an effect now. Whether you sit all day behind a computer, spend all day tweeting on your cell phone, or simply just exist in many spaces, you can affect this election.
Simply asking and helping someone who is hesitant to vote or has not voted to vote is our task. Asking them to pass it forward and do the same is our task. Replication of effort is our task. If you are a Democrat, lean Democrat, or you are a disaffected Republican, calling up our local Democratic office to help phone banking is your task. Giving a ride to a needy neighbor to the polls and maybe a little grocery shopping is our task.
Many of these things can be done from the comfort of our home, on our mobile phones, behind our computers, at our churches, mosques, synagogues, etc.  Let's all do this now. Let's have an ever so stronger GOTV. We still have a few days to win.