If you wonder why Trump gets away with his dereliction of duty, look no further than the manner in which he is covered by the mainstream media.
Donald Trump did one responsible thing today. It was mostly cosmetic. But it was enough to earn him praise from one of the mainstream media reporters that covers him.
Washington Post White House reporter Ashley Parker had an interesting commentary on what the president should have been doing in the first place.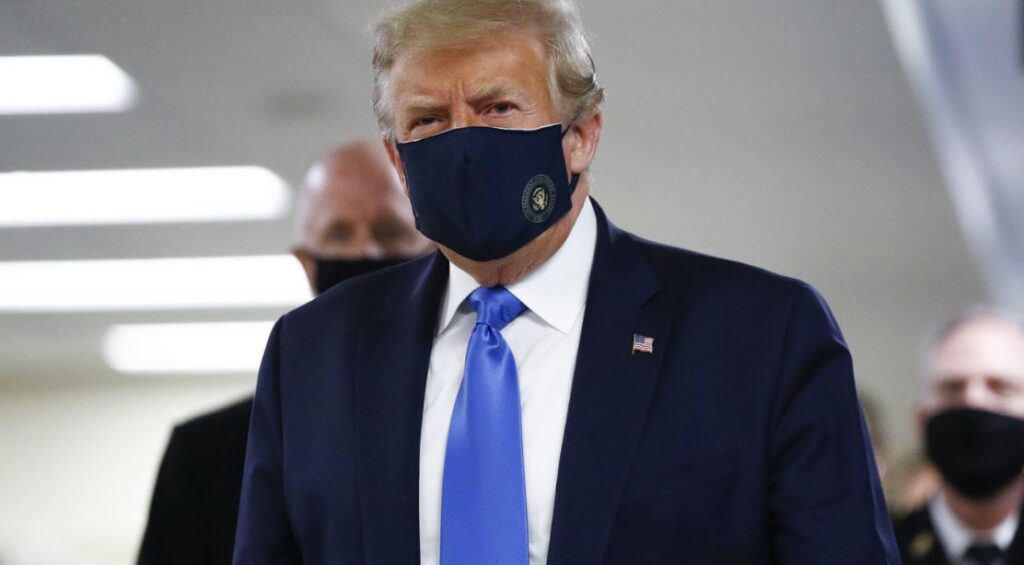 Tweet from Ashley Parker
Trump looks…totally fine (and even — dare I say — presidential!) in a mask. I'm confused why it took so long for him to do the responsible thing, following his own CDC's guidelines and modeling good behavior.

Twitter
Sadly the official report from the Washington Post was just straight reporting as well.
President Trump wore a mask in public for the first time Saturday, more than three months after public health officials from his own administration recommended that all Americans cover their face when social distancing was not possible.

Trump's decision to don a mask during a trip to Walter Reed National Military Medical Center followed several months of controversy over his reluctance to abide by public health guidelines even as novel coronavirus cases surged nationwide. Before wearing the navy-colored mask Saturday, Trump had disparaged his Democratic rival, Joe Biden, for wearing a mask and publicly downplayed the importance of face coverings.

While the president said in recent interviews that he had no problem with masks, Saturday's public appearance was the first tangible example of him following through on that with action.
Nowhere in the report did WP make it clear that the president's actions likely caused the deaths of tens of thousands of Americans both by policy and statements. Rewarding the president with "presidential kudos" as tweeted by Ashley Parker and reporting missing critical context by the Washington Post's article summarizing the Trump-mask-wearing event does little to accurately inform Americans.