Too often, we succumb to narratives that are based on all the wrong parameters. Democrats are poised for a 2022 blowout win. Jonathan Alter is on point.
Jonathan Alter take on Democrats is correct, IMHO
I have been waiting for a bold pundit to go on national cable TV and say what Jonathan Alter said on Lawrence O'Donnell's panel. We need more Progressives to get on TV and repeat ad nauseam. Too often, we create self-fulfilling prophecies because of unjustified fear, poor analysis, and false equivalences.
The narrative that most in the political punditry and journalism have been that Democrats will lose the House and maybe the Senate. Steve Kornacki did not make it any better with his charts, almost willing a Democratic loss based on raw history and little intellectual reasoning. Note to Steve: It is not about defying history but leaning into reality.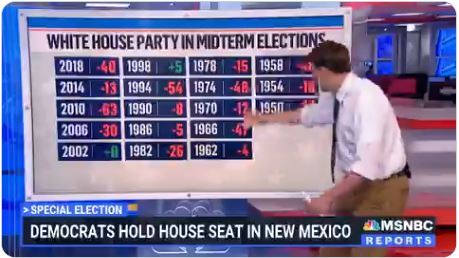 "The larger point, Lawrence, is that this assumption that the Democrats are necessarily going to lose seats in the 2022 midterms because of voter suppression, because of the normal physics of American politics where the party out of the White House almost always loses seats," Jonathan Alter pointed out. "That assumption might be false and the reason for that is some of what Zerlina was talking about. That, you know, disgust with Trump is still alive in the land. And also, when you try to take away people's right to vote, the backlash against that the fact that they're for black voters, that their parents and grandparents in some cases died for the right to vote, you could see turnout in a midterm election that matches or approaches turnout in a presidential election year. And if that happens, if the midterms approach presidential-level turnout, it's a blowout for the Democrats."
Here is the deal. The Republican base is shrinking. Indeed, 74% of Republicans are still Trump sycophants. It is also true that a Republican likely cannot win a Republican primary by defying Trump. But let's remember basic math. Republicans only make up 25% of the voting population. This means that Trump's real support is only (.74 X 25%). In other words %18.5% of the population. While Republicans need Trump adoration to get through their primaries, Republicans need voter suppression, fraud, and a defective constitutional process to win.
So let's do our job and prepare the path for a blowout. We must work for it. But remember that there is no historical context of a party led by a twice impeached lying unpatriotic incompetent insurrectionist instigator orchestrating a win.